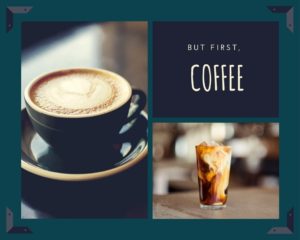 Happy Monday! I'm starting the week with coffee, as always. And I'm having a little trouble getting myself going because last week was spring break for my daughter, and I wrapped up a few assignments, so I took a break, too.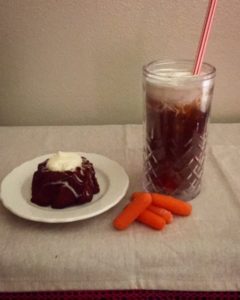 But I'm not quite ready to get back, so I'm looking for ways to keep the recreational mindset going, without hurting my workflow too much.
Yesterday, was Easter, so I thought I'd stay on the bunny theme a few minutes longer and introduce you to one of my favorite cold brew recipes from Coffee: The New Cocktail. It's called the Cottontail Joe, and it tastes like carrot cake.
Not gonna lie. This is a cold brew recipe I created because I was really missing some of my favorite desserts and treats. I try to eat low carb, but I still crave sweet things. And I can't resist a good, spicy carrot cake with a buttery, cream cheese frosting. So I made this.
It may sound a little unconventional, but the ingredients include pumpkin pie syrup, French vanilla syrup, and brown sugar cinnamon syrup. Of course, I only use sugar-free varieties but you can use the regular kind if you're not concerned about your sugar intake.
I use French vanilla because it gives it a smoother flavor, more reminiscent of the frosting. But if you've only got regular vanilla syrup, that will work, too.
So, if you're a carrot cake fan, check that out. The e-book is only $3.99, and it includes a step-by-step tutorial for making cold brew concentrate at home, plus 20 recipes like this one, as well as some tips and tricks. You can find it at the link above.
And now, I suppose, I really should get to work. As soon as I finish my coffee.
Do you enjoy coffee treats that taste like desserts?