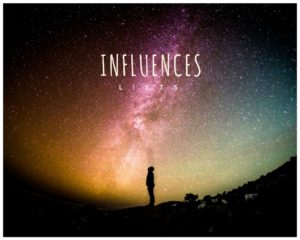 Occasionally, I like to write about my influences – the people, places, experiences, and things that have shaped, and continue to shape, me as a writer. This type of blog entry may include a list, or, in today's case, just a glimpse of something in particular.
One of the best books I've ever read is called Wanda Hickey's Night of Golden Memories: and Other Disasters, by Jean Shepherd. I was bored one summer and my dad suggested I read it. I wondered if he knew what he'd suggested to his tween daughter. Jean Shepherd wrote for Playboy, for crying out loud. Surely, reading his work would corrupt me.
Well, I suppose the jury's still out on that one. 
But one thing I know for sure is that in Jean Shepherd's work, I discovered a sense of the familiar. As a girl who often felt out of place, his writing made me feel like I was part of the crowd. Wanda Hickey is filled with warm, nostalgic anecdotes about Shepherd's life growing up in the steel towns of 1930s Indiana. That was a long way from San Jose, California, in the 1970s and 1980s. But I saw so much of myself in this raconteur's boyhood adventures.
I was a tomboy, and my friends and I tried, sometimes successfully, to balance having fun with staying out of trouble. My family also had odd traditions, like getting up at 3 a.m. on Christmas morning. (It's a long story.) And I knew what it was like to feel isolated, awkward, and bullied.
Though you may not be familiar with this particular title, I bet you know its content. It became the basis for A Christmas Story, which Shepherd narrates, and appears in as the cranky guy at the department store who tells Ralphie, "The line ends here! It begins there." He's also the voice of Santa in the film.
But this book offers so much more than A Christmas Story. Reading his work made me realize that I'm not just a writer or an author; I'm a storyteller.
I read each chapter with such delight because it was like listening to my own grandfather tell me a story. I cherished the easy-reading format, the hopeful innocence, and the everyman overtone. I strived to create that level of comfortable accessibility in my own work. And, of course, the satire took everything to another level for me. His work taught me that not only was it OK to be sarcastic, but it was a pretty nifty attribute that just might serve me well as a writer.
How convenient. Not to mention fortuitous.
At some point, I stole, err, borrowed my dad's copy of Wanda Hickey, and I've always kept it in a place where I could reach for it whenever I needed a pick-me-up. Life can be going straight to hell, and after a few pages of Ollie Hopnoodle's Haven of Bliss or Scut Farkas and the Murderous Mariah, my troubles vanish. For many years, I had a ritual of reading this book every summer. You may have spied it in last week's post, But First, Coffee – The Donna Special. For the photo, I tried to assemble a collection of things close to my heart, and that book is one of them. It may seem like an odd choice, but it represents me.
Because, after all, I'm a storyteller.
What are some of your influences?