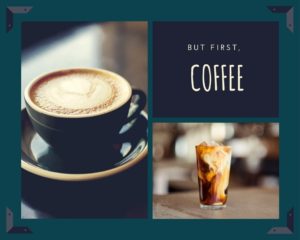 Happy Monday! As always, I love to start the work week with a cup of coffee. Or six. Join me?
Today, I'm featuring the Cold Brulee. This is what happens when you mix the flavors of cold brew coffee and creme brulee.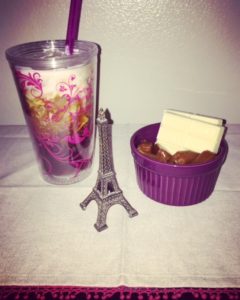 This is one of 20 recipes in my e-book, Coffee: The New Cocktail. It also has a step-by-step tutorial that shows you how to make cold brew coffee concentrate at home with no fancy equipment. It was the only way to afford my addiction, er, habit and still have enough left over for groceries and such. That e-book is priced at $3.99, which is less than your favorite caffeinated treat.
Since going to a low carb way of eating, I've missed out on some of my favorite desserts. I have a notorious sweet tooth and I knew that would be the hardest part of changing my eating habits. But, I've learned to make up for it with my cold brew creations. The trick is figuring out how to replicate the flavors with sugar free syrups.
This is made with caramel, French vanilla, white chocolate, and butter rum syrups. I also use heavy whipping cream, where others might add milk or half and half. This is mostly due to my low carb/high fat dietary preferences. But I love the smooth, buttery flavor it gives this drink.
It's a great pick-me-up in the afternoon, when my sweet tooth tends to reintroduce itself. Is it the same as cracking the caramelized top on a decadent creme brulee? Not quite. But, it gives me the same flavor without all the carbs, so I'll take it.
Do you have a favorite dessert you'd like me to turn into a coffee drink?